Your story is the strategy.

Ode helps brands, businesses & artists scale through culturally competent storytelling, artist management & strategy.

We consult on go-to-market, brand partnerships and event production for record labels, companies, streaming services and more.


Learn more about our scope of work below. ︎︎︎

---
Brand Strategy
Launch Strategy
Label Services
Production
Artist Management
Social Media
---
SELECTED CLIENTS & TESTIMONIALS
Artists deserve to be nurtured as entrepeneurs.
We seek to share sonic joy and global sounds with audiences near and far. Scroll down to learn more about our artists that dedicate their art to serving this purpose.
We offer label services, management and project-based consulting.
Booking our talent or need representation?
EMAIL US HELLO@ODETO.CO
---
AVANTI NAGRAL
---
SPOTIFY
|
YOUTUBE
|
INSTAGRAM
Avanti Nagral is on a mission to create songs, stories and conversations that challenge societal norms. The singer's coming-of-age empowerment pop draws inspiration from her background in Indian Classical, Broadway, and Gospel music.
Avanti has amassed a strong and engaged community, The "Avantribe," 500k+ and growing, with 153M+ views across platforms and her discord community where she spends time creating talent shows, education tips and mental health resources. Her content takes a community-first approach and she works toward building opportunities for and with her audience.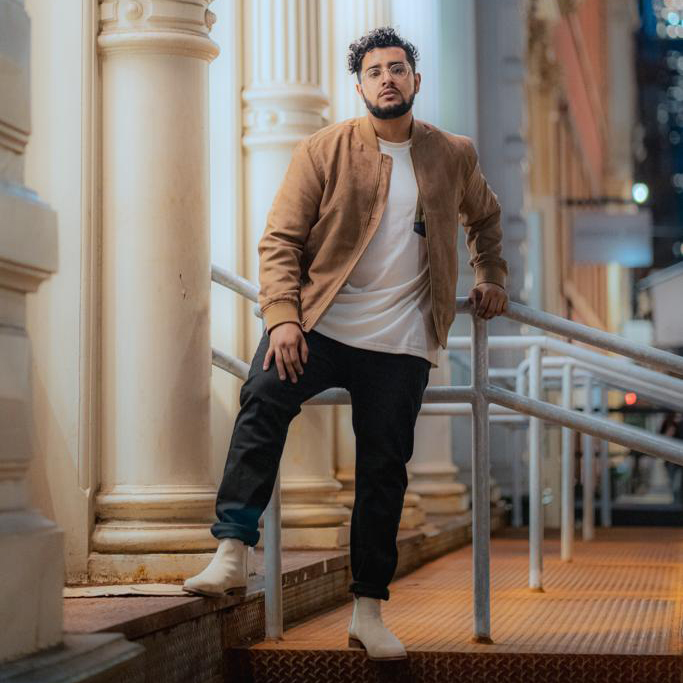 ABE
---
SPOTIFY
|
YOUTUBE
|
INSTAGRAM
From his bedroom in the Bronx to coffee shops and train stations, between bread deliveries, self taught guitarist and singer-songwriter Abe turned his heartbreak into art and began sharing online.
His love songs intertwined with nods to his Yemeni heritage garnered attention from the likes of Russ, ItsMeddy, Eddy Mack, and listeners across generations. His R&B yet acoustic-pop styling is made as the perfect match to his raspy range.
MIKI MONTEBELLO
---
SPOTIFY
|
INSTAGRAM
|
FACEBOOK
Writer by nature, Miki Montebello translates feelings into flow via his pen. Perhaps it's time to swap Montblancs for Montebellos.
Miki channels his love for smooth-soul into his late night R & B collaboration with The Phronetic PM and his most recent independent album, Dirty Chai. He dives pen first into the intricacies of love and relationships and is unafraid to explore flaws and nuance.
DAKSH KUBBA
---
SPOTIFY
|
YOUTUBE
|
INSTAGRAM
Born and raised in New Delhi, Daksh's musical journey began when he moved to Canada in 2004. He accredits extensive googling as his guitar teacher. He's played with and opened for various artists including - Adnan Sami, Ali Azmat, Quratulain Balouch & Saeen Zahoor.
He also had the honour of performing at the 2010 Olympics in Vancouver, Canada with his band naQsh. Now a successful singer-songwriter with over 2M+ views across platforms, Daksh Kubba is working on his second album.
JEAN
---
WEBSITE
|
INSTAGRAM
|
YOUTUBE
Jean-Sebastien Surena is an Associate Product Manager born and raised in Queens, NY. He likes to moonlight as a poet during his off hours. In June 2021, Jean published "Quarantined Thoughts," his first chapbook. The book takes you through 2020 as he experienced it - unsure if the world was crumbling around him, or he was the one falling apart. Beyond poetry, Jean is a serial dabber in the theater, acting, photography, and fashion.
He hopes to add his name to a long list of impactful artists hailing from New York, while bringing his own unique perspectives, language and lived experience.
Lived experience meets data.

Jashima and Suswana have spent the last decade working on cultural programming, events, films, tours, and with corporations to uplift and support South Asians in the diaspora. The two crossed paths working on a short film and realized they had a mutual passion for building brands and artists.

With equitability in mind from inception to execution, they are setting the standards they want to live by. There has long been a disconnect between our stories and who tells them, the duo hopes to embody inclusion through marketing campaigns, content productions and talent management.

LEARN MORE ABOUT THE FOUNDERS ︎︎︎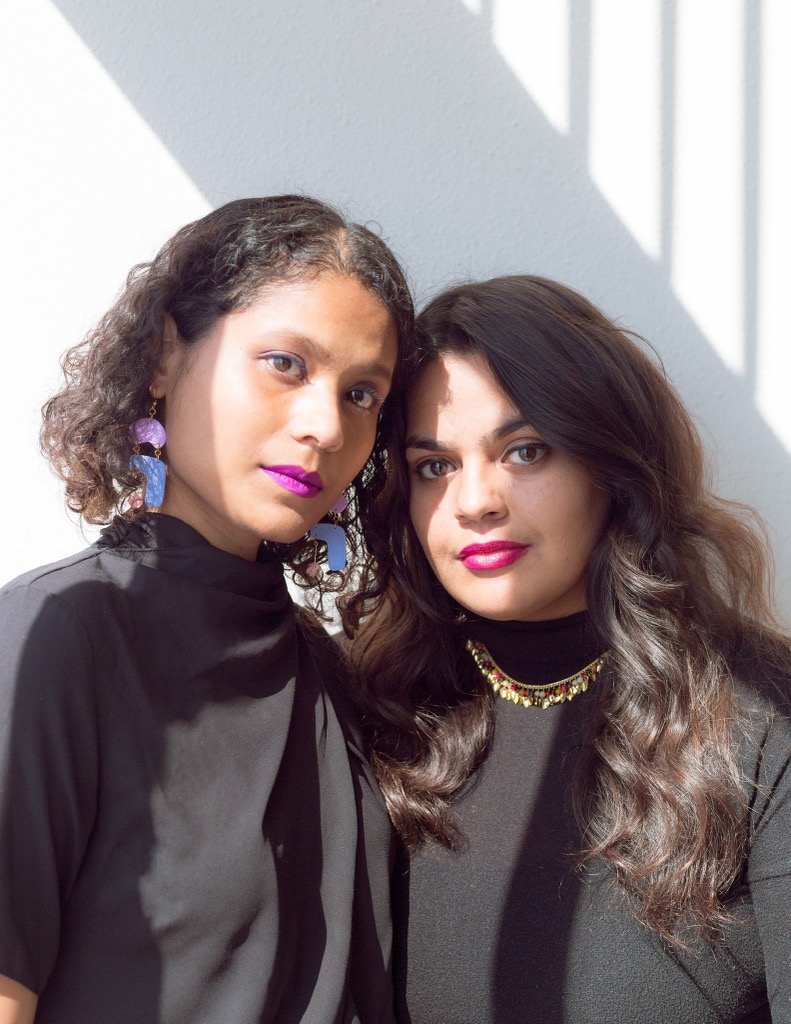 ---
JASHIMA WADEHRA

Co-Founder (she/her)
Brand strategist and writer Jashima has been a creative consultant and experiential events planner for over five years. With a background in luxury automotives, brand partnerships, and music marketing, Jashima has curated over 300+ events and activations across disciplines.
Her love for storytelling is embodied in her pieces as a journalist and in helping clientele sell without selling out. Jashima serves as the music partnerships lead for Brown Girl Magazine working with over 300 artists between 2019-2022 and manages Avanti Nagral, Abe, Miki Montebello, DJ Rekha and Daksh Kubba.
Beyond entertainment, Jashima spends time on arts programming with the South Asian Youth Action, and scaling maternal healthcare app, Myri Health.
INSTAGRAM
---
SUSWANA CHOWDHURY
Co-Founder (she/her)
An interdisciplinary artist, Suswana works as a film and event producer managing high-value, large-scale productions. She dedicates her time to develop narrative film and documentary projects that are reflective of the multilingual, multicultural world she grew up in.
Having worked in corporate digital marketing, she understands the ins and outs of selling a story. Suswana's Bangla short film, "Dawat" had its world premiere at the 2021 Dhaka International Film Festival and is currently streaming on Roku's GenreTV channel. Suswana has years of experience in curating physical and digital events including an international annual Bengali youth festival.
Passionate in her belief that education is a human right, Suswana actively fundraises to build sustainable and accessible education for girls in developing cities globally.
INSTAGRAM